I recently read the post of Antonio Ebangelista or AE for short (INC Silent No More) which was actually a repost of a reporter writing a harsh truth about the Church of Christ (Iglesia Ni Cristo).
https://www.asiabyafrica.com/point-a-to-a/iglesia-ni-cristo-africa-megachurch-controversy
https://world.wng.org/2019/02/inside_the_iglesia_family?fbclid=IwAR2PuNB5F939CbSmBd4gTg-aqFQYEL8kwBl3JrVt7JwpzgtNeTIuu8dOWW4
https://newsinteractives.cbc.ca/longform/canadian-dead-philippines-church-iglesia-ni-cristo
This does not come as a surprise since in the last few years, the Church has been under great scrutiny in the public eye and has constantly remained in the negative light. Why? Some may ask, is it something that the so-called Defenders have done? Or is it as what Jesus declared, that there would be persecution? No, everything has been pretty much self-inflicted.
Self inflicted wounds
What are some of the news that has had such a negative impact? Well, for a start,
the expulsion of the wife and children of the former leader, Brother Eraño Manalo,
the very public arrests and imprisonment of the Church leader's brother and nephew;
there are the allegations of corruption within the Administration,
the mass expulsions;
allegations of interference and corrupting of public officials;
tragic deaths in public events;
allegations of murders of former members,
boycotts of news services;
hacking of private accounts;
rallies in protest of the present church leadership;
legal troubles;
secret business ventures;
money laundering investigations
…the list is just endless. In truth, we've heard and seen all these matters in the last few years; probably some are even sick and tired of reading about all the rubbish that the leaders are doing. But there are two words in the AE article that stood out to me. Yep, that's right – it's in the title; PUBLICITY STUNT.
First, let's be clear on what a Publicity Stunt is and what is it's purpose:
"Organizations sometimes seek publicity by staging newsworthy events that attract media coverage. They can be in the form of groundbreakings, world record attempts, dedications, press conferences or organized protests. By staging and managing the event, the organization attempts to gain some control over what is reported in the media. Successful publicity stunts have news value, offer photo, video and sound bite opportunities, and are arranged primarily for media coverage." – Wikipedia
What does one do when you have such negative and disastrous stories under your Administration? Well, like the title says: you create publicity stunts! What are some of the more ridiculous attempts of the Church Administration to convince people that they are "guided" by God?
Charity Work
In the cheapest attempts to gain positive public opinion, the Church launched various works of charity in the Philippines and in different parts of the globe. Of course, what better way to say, "hey, we are good guys" than giving away stuff to people in need and affected by calamities. Acting like Marvel Superheroes swooping in to save the day, the Church Initiated massive campaigns to wipe away any negative impressions the public may have.
But in doing so, the Church leaders neglected one of the fundamental Christian principles when it comes to charity work:
"Watch out! Don't do your good deeds publicly, to be admired by others, for you will lose the reward from your Father in heaven.  When you give to someone in need, don't do as the hypocrites do—blowing trumpets in the synagogues and streets to call attention to their acts of charity! I tell you the truth, they have received all the reward they will ever get.  But when you give to someone in need, don't let your left hand know what your right hand is doing." Matthew 6:1-3
Which part of that verse is not clear? Not only has the Church blown its own trumpets, we publicise and transmit world wide, literally, every type of "good deed" we ever do. As Jesus said, that is what "HYPOCRITES DO"!
One of the main arguments now being used by the Church Council and regular Ministers, especially in trying to stop the negative press, they state, instead of looking at all the bad stuff, why not look at all the good things that we are doing?
That sounds fine and dandy but it does not erase the bad stuff. Let me give you concrete examples, (which I read from this article: https://www.themodernrogue.com/articles/2018/9/11/incredible-charity-work-done-by-wait-organized-crime.
I encourage you to read this interesting post. The article describes the "GOOD WORKS" that these groups / individuals did:
The Yakuza provides relief after Natural Disasters
Al Capone set up one of the first Soup Kitchens during the Great Depression
Pablo Escobar built a whole neighbourhood for the poor.
So should these drug cartel leaders and mobsters just say, "just look at the good we are doing instead" as well?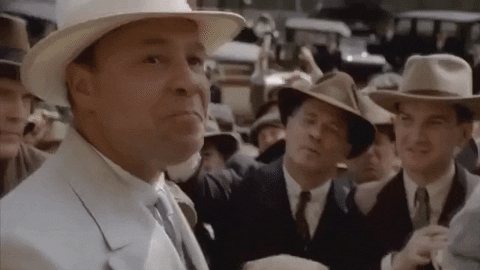 World Record breaking accomplishments
In connection to the Charity work, it has not been enough that we ourselves DECLARE our own works of charity to the poor, we make sure it is make it OFFICIAL. How? By letting it be recorded in the Guinness Book of World Records! What a sleazy way of trumpeting our so called noble acts.  We televise and we print all these actions, causing massive traffic jams for the public and headaches for commuters just to show that we are holding a large event. So large is our good intent that we end up breaking bloody World Records. How's that for publicity stunts? So what is the message it conveys? That the Church and her leaders want nothing but to do good things for you. I mean, who doesn't want to abolish poverty in the Philippines and Africa? I am not the only one who wondered about this. Many brethren are quietly asking the same thing; what is the PURPOSE of breaking world records? Say it with me now… PUBLICITY STUNT! See Records*
But not all Stunts of the Church leaders are all for the general public. Some of their ideas and decisions are also for the internal. They have created all kinds of events to get to the good graces of her own people. To take away the bitter taste constant family expulsions in the last few years, there have been endless activities for the "joy and fun" of church members: The international sports events known as Unity Games where the best teams and athletes of the Church from around the world get to travel for free to the Philippines to compete. There are also the Musical competitions, in Piano, Voice, classical musical instruments and so on, where Church members from around the world get to compete to be the finalists and get to travel to the Philippines for free… well you get the idea…
What is the point of all these? What is the message being conveyed, especially to the younger members? Do you see? "The Church leaders want us to have enjoyment! They LOVE US!"
Even from within the ranks of the Ministers, the Administration wants to make sure that there are events that demonstrate the "kindness and love" of its beloved leader. How? How about a yearly lottery drawing for BRAND NEW CARS? Or better yet, how about a round trip all expenses paid trip to the Holy Land? (the one in the Middle East, not the heavenly one) Now why would any Minister speak up against the corruption if you are being provided fancy vehicles and holidays for free, eh? Remember this?
The District "Growth"
I have to admit, not all Church news directly costs money but it is also aimed to have the same effect. One of the favourites of the Beloved One and his Leaders, is the announcements of new Districts around the world. In his recent Sermon, the Beloved Leader said the current number of districts and then stated that "who knows, by the time we get back to the office more would have been added." He is pleased when there are more and more Districts because, to him, this is the big sign that the Church is growing immensely at a rapid rate never been accomplished by his predecessor nor by the Messenger from the Far East himself. The point of it all? HE is guided by God. Let me cut this concept short. That the increase of the number of Districts is a "proof of God's guidance". (For those who are not familiar with Iglesia Ni Cristo terminology, one district is composed of several congregations – similar to one Catholic Diocese headed by a bishop.)
Permit me to head off into this direction for a moment, for arguments' sake, let us say that IF the increase of Districts is equivalent to success then it means the Church is growing at a rapid rate, correct? So IF let us say that in 2009, the number of Districts for example, in America were 8 and say the number of members were an even 100,000. Now the Districts in America in 2019 are, let's say 16, would it not mean that there should be about 200,000 members in America alone? The Church members can answer this one. LOOK AROUND. Have you doubled in membership? Are the chapels no longer able to hold the ever expanding number of people joining the Church of Christ? Sure, we keep hearing about the establishments of new congregations and new Districts, but what is actually happening? Is it because the chapels are too full that they demand to become a separate congregation? NOPE. More often than not, it is the District Minister who will push for it, under pressure from the Church Administration, to split congregations,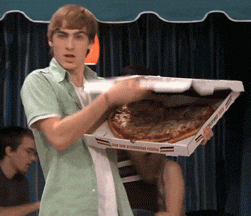 so what was a District of, say 20 congregations has now DOUBLED into 40! When in fact, what has happened, is the old "pizza" analogy. I've previously written about this. Love Thy Neigbour. In short, there is no real growth but an illusion of it. Like the one single pizza pie, you cut it up into 8 pieces or into 16 pieces, IT IS STILL THE SAME SIZE!
So in the eyes and ears of the mindless or the unaware, all they hear is GROWTH! PROGRESS! SUCCESS!! All equivalent to the Administration must truly be guided by God. Hence, publicity stunts in the name of God.
Smell good
Are Publicity stunts bad? By itself, it is not necessarily an evil thing. Corporations and businesses do it all the time. But when the purpose of it is to simply smell good in the public eye (or nose) and to convince its own people that these actions are part of God's plans and are done only for His glory, then we are delving into fairy tales and nonsense with the purpose of distracting us from the harsh reality.
I only wish that people would use their minds. If some would accuse me of causing divisions, so be it. But if the church members are true thinking Christians, we would not be mindless zombies merely fanatically following whatever we are told. True Christians KNOW what they are doing. They are MINDFUL. They can discern what is right from wrong. They are not blind. They are truly enlightened. Isn't this what God really warned about?
 "They are blind guides leading the blind, and if one blind person guides another, they will both fall into a ditch" Matthew 15:14-15
So to the Church leaders, if any of them are reading this: Publicity stunts are exactly what they are; STUNTS. This is not a SHOW nor a CIRCUS. This is RELIGION. People are trying to find their way to God. Don't distract them with your foolishness!
Permit me to use a translation often preferred by our currrent leaders:
Keep vigilant watch over your heart; that's where life starts. Don't talk out of both sides of your mouth; avoid careless banter, white lies, and gossip. Keep your eyes straight ahead; ignore all sideshow distractions. Watch your step, and the road will stretch out smooth before you. Look neither right nor left; leave evil in the dust. Proverbs 4:27-28