(featured image courtesy of Welt)
I've been thinking about this topic for several days now because I wanted to make it different. I didn't want to just write about the present Church of Christ (Iglesia Ni Cristo) Administration and some of their horrid actions. This is more of an explanation about the Church I came to know and love. This is about what I was taught on how and why we should worship God.
Have you ever wondered why God created us the way He did? No, I'm not talking about our individual odd features like freckles or having wavy hair. I'm talking about why God made us weak and fallible being able to decide things with our own will. The Bible tells us we were created to serve Him:
"Worship the Lord with gladness; come before him with joyful songs. Know that the Lord is God.It is he who made us, and we are his; we are his people, the sheep of his pasture". Psalm 100:2-3
"He has shown you, O mortal, what is good. And what does the Lord require of you? To act justly and to love mercy and to walk humbly with your God." Micah 6:8
We were created to praise and worship God. But not any kind of worship. It should be done joyfully and with gladness. Keep this in mind. This will be the main issue today.
Unfortunately, man is fallible and committed sin. From Adam to the present day, man is still weak. Anyone acceptable? Nope:
" As the Scriptures say:"There is no one who is righteous, no one who is wise or who worships God. All have turned away from God; they have all gone wrong; no one does what is right, not even one". Romans 3:10-12
The question then becomes, why doesn't God create beings that are perfect? He did. Here's what happened:
"You were the seal of perfection, full of wisdom and perfect in beauty."
"You were anointed as a guardian cherub, and so I ordained you.
You were on the holy mount of God; you walked among the fiery stones.
 You were blameless in your ways from the day you were created till wickedness was found in you". Ezekiel 28:12, 14-15
The anointed cherub, the morning star, Lucifer himself was created by God. But because of his beauty and wisdom, he exalted himself and wanted to be like God. God doesn't want us to be like that.
So if God wants His creations to worship Him why not just make automatons who merely exist automatically praising, bowing, kneeling and serving God? Robots, in other words. Nope. He prefers us to have free will. He allows us to make the choices.
"I am now giving you the choice between life and death, between God's blessing and God's curse, and I call heaven and earth to witness the choice you make. Choose life." Deuteronomy 30:19
So with the freedom to make choices, what should mankind learn when it comes to our service to God? Apostle Paul wrote this:
"If I speak in the tongues of men or of angels, but do not have love, I am only a resounding gong or a clanging cymbal. If I have the gift of prophecy and can fathom all mysteries and all knowledge, and if I have a faith that can move mountains, but do not have love, I am nothing. If I give all I possess to the poor and give over my body to hardship that I may boast, but do not have love, I gain nothing." 1 Corinthians 13:1-3
Paul taught that even if we have faith, even if we can do great, 'amazing' things, (even record breaking feats) 🙂 or even do immense works of charity, giving  (lots and lots of goody bags) to the poor, but if it's not out of love, it's all meaningless.
So bottom line? God wants us to have LOVE.
How does one show that love?
"In fact, this is love for God: to keep his commands. And his commands are not burdensome". 1 John 5:3
What does it mean to love God is to keep his commands? It doesn't mean that just because we gave to poor people that we already love God. It is when we are living by His commands even if there is nothing to gain. True obedience is when we follow God's words not because we have to but because we want to. That's what I was referring to in the beginning. We worship and we serve, not because we must or for fear of punishment, but because we choose to. THAT is serving with gladness. NO ONE has to threaten us or frighten us with expulsion or eternal punishment – – Worship done out of love and joy.
Let's take a very concrete example. Most people work because they have to put food on the table and pay the bills right? Have you ever heard some people say that they have their "Dream job"? They love the work that they do AND they get paid for it. In other words, they are doing what they want to do, and being paid is just an added benefit.
So if we truly want to worship God, we would do it willingly and joyfully, not because we just want to reap the rewards or to avoid punishment, it's something in us that says, we want to. We ought to.
What is my point? Actually I partially mentioned it already.  There is no need to harass us to "obey our Beloved Leader", or "we'd better obey or we will be expelled" and thus suffer eternal condemnation.  THINK ABOUT IT. Is that the kind of worship God wants from us? Simply because we don't want punishment? Put in other terms: "I'll worship you. Just please don't hurt me".  Is that sincere love?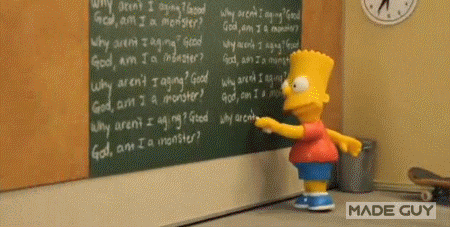 Let's take another example. There is a term called "shotgun wedding". I asked my life partner if there's an equivalent in Filipino; I am told it is "Pikot". Whichever one you understand. For clarity, the term refers to a time when (especially in the olden days) when a man was "forced" to marry a girl because perhaps he "dishonoured" her in some way. The father would threaten to use the literal shotgun to pressure the young man to marry the daughter – hence the term shotgun wedding. I have no idea what the origin of Pikot is. But you get the point. Anyway, I am mentioning this because, it feels like these days that the  marriage of Christ to the Church has become like a shotgun wedding. We are being pressured and pushed into action. Is this the true relationship that would please God? Would God be truly glorified when He can see that the people are only worshipping Him to avoid pain and punishment? Certainly not! That would just be selfishness wouldn't it? What does the Bible say?
"My people come to you, as they usually do, and sit before you to hear your words, but they do not put them into practice. Their mouths speak of love, but their hearts are greedy for unjust gain."Ezekiel 33:31
God does not want worship that is fake or just lip service. What kind of Christians are being created now if all we are here for are the benefits or to avoid pain? True love of God is when we obey because we want to. So does it make sense that Ministers threaten Church Officials with suspensions and writing affidavits if they don't attend vow prayers or nightly bible studies? Should these not be VOLUNTARY? And while I'm asking, shouldn't OFFERINGS be also voluntary? If the answer is YES, then why is one now labeled a DEFENDER or a REBEL if he or she is unable to donate for Africa or for the District Fund?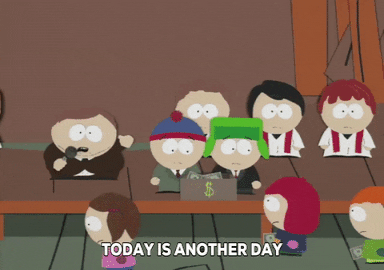 I remember a minister asked us if we would still serve God even if there was no Holy City. Would we still worship if there were was no salvation, no eternal life; what if there was no heaven? I suddenly thought of John Lennon's Imagine; "Imagine there's no heaven and no religion too". So, the question for us is, would we still love God?
That, my friends, is when we will see those who are true. As they say, no strings attached.
1 Corinthians 13:8-13
"Prophecy and speaking in unknown languages and special knowledge will become useless. But love will last forever!9 Now our knowledge is partial and incomplete, and even the gift of prophecy reveals only part of the whole picture! 10 But when the time of perfection comes, these partial things will become useless.
11 When I was a child, I spoke and thought and reasoned as a child. But when I grew up, I put away childish things. 12 Now we see things imperfectly, like puzzling reflections in a mirror, but then we will see everything with perfect clarity. All that I know now is partial and incomplete, but then I will know everything completely, just as God now knows me completely.
13 Three things will last forever—faith, hope, and love—and the greatest of these is love.