As the year comes to a close, it is NOT my pleasure to look back at 2018. To simply put, it has been another year of disappointments and of ugly memories of ugly actions of the Iglesia Ni Cristo Administration. Without further ado, here are some of this year's "lowlights":
The Chris Brown Case
2019 is just around the corner and the case of Chris Brown still cannot be resolved. I am not really rooting for Mr. Brown to win because it is our offerings that is being used to defend against him. But at the same time, it is a little bit satisfying to hear that the thorn in the Church Council is still stuck in them because of their decision making and actions to use their influence to harass and detain an American entertainer. I don't believe in Karma, but hey, as they say…what goes round comes around. Stay tuned how this one turns out.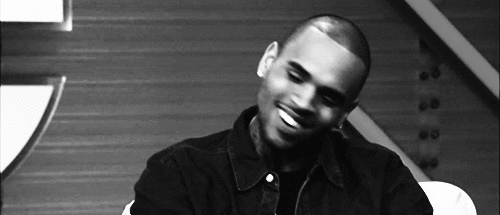 The Garden and Petting Zoo
As the Church leadership gets bolder, knowing no one is speaking up about what they are doing, they have decided to open up a Botanical Garden in March, complete with a petting zoo. Of course nothing is free anymore.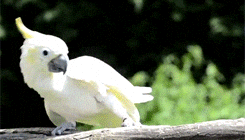 Guinness!
The month of May should have been a solemn remembrance of the sacrifices of Brother Felix Y. Manalo. Instead it was used to conduct more ludicrous events planned by the Guinness obsessed Leadership. We had the world record breaking "Largest Picture Mosaic formed by people" and "Largest Human Sentence". Why? Because hey, what says that we are the TRUE PEOPLE OF GOD more than having Guinness officials to declare that we are "Truly Amazing"?  For some reason, the Council has it in their heads that breaking records gives glory to God.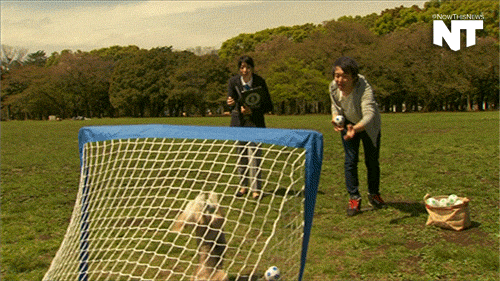 50
July 2018? What else? The Church Anniversary. But this year was supposed to be even more special because it was the 50th Anniversary of the Church in the Western world. The planning began early enough with rumours swirling about. There were plans to have simultaneous events both in Hawaii and San Francisco. After all, those were the 2 places where the Church begun in 1968. But those plans soon fizzled out when complications cropped up and lots of money came and went trying to book the venues. The Hawaii idea was scrapped and instead, it was just a rushed dedication of Ewa Beach Hawaii (which up to now is still NOT being used for worship services) and then after that it was on to California.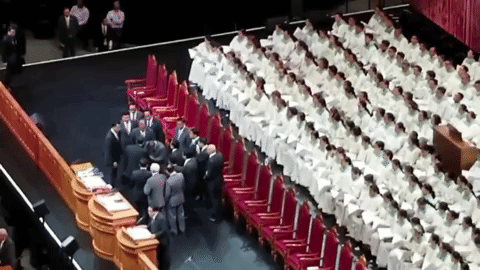 The Beloved Administrator officiated the "highly anticipated event". After all, it was 50 years since his father went to America to officiate the first ever Iglesia Ni Cristo Worship Service. Many were looking forward to this event, hoping it would be an awe-inspiring sermon. After all, this was a very special occasion. For sure the lesson would be special as well, maybe recollecting the early days, the struggles of the pioneers, the trials faced in the new world. Instead, what did we get? The same theme we have had in the last few years: OBEY the ADMINISTRATOR. Quiet a let down wasn't it?
In fact, it was such a NON-Inspiring event that right after the worship service, 3/4 of the attendees left and did not bother with the musical program. Even the Beloved Leader decided to hide. Oh and yes, that was also the day the Canadian Reporters tried to do an interview with the Beloved One. All they got were flat tyres.
As for the rest of the Pastoral visit on the 50th year in the West? Pretty much fizzled out. The Administrator "Re-dedicated" one chapel. Dedicated another unfinished one and then hid in the East coast for a few weeks while his minions dedicated the smaller chapels "not worthy" of His visit. One very silent visit to Canada and then runs away back to Asia. What we thought would be a GRAND 50th ANNIVERSARY, went out with a whimper with the Beloved EVM silently sneaking out of the country (in his Airbus)
Fight!
Let's not forget how the FIBA World Cup Basketball Tournament went in the Philippine Arena in early July 2018. 9 Philippine Basketball players ejected for fighting. Yeah, that's what happens in the Arena.
Online Bullies
And let us not forget that 2018 was also the year that INC also launched the new YouTube channel "Tunay na Defenders". I'm not exactly sure when this show launched because to be honest, I cannot stomach watching the show. It is bullying disguised as religious preaching online. One of the worst ones is episode 13 which Brother Michael Sandoval, one of the show's panelists, touted that they would PROVE that the Beloved Leader LOVES his mother even though he expelled her. The show ended up BASHING HER even more by calling her a LIAR. So the Beloved One approved this show?!?!?
Guns & Roses
November was interesting. The Philippine Arena which was built from our offerings is now being used to hire musicians like Guns & Roses. Has our great leader ever even listened to any of their songs? Ugh never mind. I've already tackled this in other articles. As they say, the words fall on deaf ears. No one hears.
Death
And just as the year is about to end, the Church somehow just cannot escape disastrous news. Two brothers were electrocuted INSIDE the house of worship in the province of Isabela. The odd thing about this is that one was a Minister, or a Ministerial student. Why would the siblings be messing around with electric water pumps? Should these not be done by professionals?
Why is this story so disturbing? Because the current trend around the world (of the Church, that is) is doing the renovations by "BATARES". If you read my previous article, I briefly explained what that is. Here is the definition again:  Batares is an agricultural practice whereby several persons help each other in building a house, farming, constructing dikes, or other such manual labor.
What is wrong with "Batares"? It is the brethren who will work on the renovations instead of hiring professional carpenters and electricians. So we donate the money and materials; and we are also the same ones who will build. Get my point? Just like these 2 brothers who were "working" on the pump, these renovations are disasters waiting to happen. Because not everyone is a professional!
Why do you think that brethren are asked to sign a WAIVER? So that when any disasters occur, the Church is will not be the ones responsible for their injuries. Good luck with that brothers.
Countdown
Finally, we cannot forget the Philippine Arena Countdown. It amazes me how brethren still cannot or will not see that the Church is now in full blown money making mode. Just look at this video on YouTube advertising the Countdown. Celebrities? Singers? How did we ever get involved in this world?
Well, that's about it. That was pretty much 2018 inside the Iglesia Ni Cristo. A worldly year. A year of money making, of bullying and more deaths. What will 2019 bring? Maybe 2019 is when God shows His wrath to the deceitful.
I will reach out my hand
    against those who live in the land,"
    announces the Lord.
"Then their houses will be turned over to others.
    So will their fields and their wives.
 Everyone wants to get richer and richer,
    from the least important of them to the most important.
Prophets and priests alike
    try to fool everyone they can.
 They bandage the wounds of my people
    as if they were not very deep.
'Peace, peace,' they say.
    But there isn't any peace.
Jeremiah 6:12-14