In just about one week, the members of the INC will be observing the yearly Thanksgiving. We have been taught that it is the proper thing to do to show we are grateful for the blessings we have received throughout the year.
The  Church leaders and ministers have been campaigning heavily to make sure that the brethren give plentifully. They made sure that it was heard by all the members to NOT LISTEN to the those naughty Defenders who continue to speak up about the Administration.
I know I must have said this more than once but I'll say it again in case the Ministers accuse me of "hindering" members from offering or "teaching" others to not offer at all. I have NO problem with offering at all. I believe it is a Commandment of God to give offerings.
With that said, here is the real issue that I do need bring up:
After we give the offerings, what does the Church Leadership do with it? How is it used?
Before we go any further, keep in mind two of the main reasons for the giving of offerings:
"This service that you perform is not only supplying the needs of the Lord's people but is also overflowing in many expressions of thanks to God". 1 Corinthians 9:12
Let's take the 2nd portion first;  offering is an expression of thanks to God. So whatever we, the Church members give, is OUR EXPRESSION of thanks to God. That's between us and God. The Church Leaders have no business is judging whether we gave enough or not.
Now the 1st portion is also what I want to point out; the offerings are supposed to be for the NEEDS of the Lord's people. What are the needs of God's people being referred to? SPIRITUAL NEEDS. Such as? A proper place of worship. That is what has always been taught to us. That is the MAIN USE of offering our monetary contributions.
So here is the main point of this article; are the offerings being used for the spiritual needs of the people of God? Let's take the most glaring culprit: the Philippine Arena. The ₽7 Billion culprit. The former Administrator, Brother Eraño Manalo took decades to save the offerings of the poor members, centavo by centavo, peso by peso, so that we, the Lord's people would have beautiful concrete houses of worship. Landmarks, as non members even called them.
What does the current Administrator do in his first few years in office? SPEND the money to build the Arena. What for? To hold concerts for the likes of R&B artist Chris Brown, Pop singer Katy Perry and more recently, hard rock band Guns and Roses.
Can you honestly say that the offerings were used for our spiritual needs here? If you say YES then you are more blind than you will ever realise.
What else are the offerings to be soon used for? To buy brand new CARS for the "winning" Ministers on October 2019, marking the 10th Anniversary of the Beloved One's Leadership. He wants to feel like Oprah Winfrey and hand out cars like they are candy.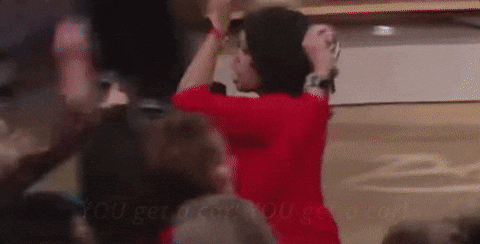 And let's not forget the all expense Trip to Jerusalem for the "most fruitful Minister" and his family, including pocket money. He should be called "most resourceful Minister". It's not easy to find names of Bibles Students when they are being copied from tombstones (if you know what I mean)
Where were we? Oh yes, our spiritual needs… let's not leave the Arena yet, because remember, there is also now a Botanical Garden there AND! A PETTING ZOO (complete with merchandise you can buy at the souvenir shop) because as we all know, petting cute little creatures will really fill your spiritual needs!!
You know what else the Beloved Administrator spent our offerings on? His Beloved Ghost Towns! First there was Scenic South Dakota and more recently, Johnsonville Connecticut!! WHY? For our spiritual needs right? Just like what Apostle Paul must have envisioned.
The Leadership can argue that they have built "hundreds"of chapels with our offerings. Yes. HUNDREDS. Hence, this is equated to SUCCESS! Let us analyse this carefully.
First, the Church Leaders now count every piece of construction where a worship service is held as a CHAPEL, including those "BARANGAY" chapels – (Barangay literally meaning "village"). I've explained this before but for the sake of clarity and brevity, let me just summarise: Barangay chapels were (previously) considered
Temporary
Not dedicated – since they are only supposed to be temporary
Called Barangay chapels for a reason – they are small because they were meant for literal VILLAGES – not for the neigbourhoods of Manila where millions of people are crunched together like sardines.
But now, these chapels are counted as "constructed" amongst the HUNDREDS of houses of worship where supposedly our offerings went. Oh I don't argue that they were built with our offerings. But how much did it COST to build these things? One large congregation's offering in Europe could easily fund a Barangay chapel in the Philippines because they only fit about 100 people inside. My point is, the Church leadership often proudly talk big about how many chapels they have built but in reality, these Barangay chapels cost pennies to build. I mean, how much did a few pieces plywood and lightbulbs cost? Where did the rest of the offerings go?
Let me add this about the Barangay chapels, because some Ministers (and by some, I really mean our favourite Facebook posting minister, Bro. San Pedro) would say that these were built because it is more beneficial for brethren to attend the Barangay chapels because it is constructed in their neigbourhood.
So tell us, if these are supposed to be beneficial for the brethren, that is, for their "spiritual needs" I suppose, what happens then when there are more than 100 church members in the neighbourhood? This is what it looks like:
So, be honest, do you think those attending out there are getting their spiritual needs met?
One more point about Barangay chapels; did you know there used to be classifications of chapels?
Class A were the CONCRETE chapels; Class B were SEMI-CONCRETE; Class C were the WOODEN chapels. Tell me, how would you classify Barangay chapels?
Alright, let's move away from the miniscule Barangay chapels and move on to the chapels outside the Philippines. In the last few years, I admit there have been chapels that were dedicated, such as Ewa Beach Hawaii that are larger. However, I must point out, that Ewa was dedicated even though it was still not really complete. and officially and legally, not ready for occupancy yet.
But on to my other point. The chapels that have been recently dedicated were done in a particular fashion. What do I mean? Well, let's compare from the previous Administration. In those days, chapels were distinct, immense, solid, magnificent structures that were made of concrete because they were BUILT FROM THE GROUND UP, like those below:
Nowadays, the chapels are not really built are they? They are purchased old properties which are then "renovated". How are they renovated? LOOK and EXAMINE them carefully. There are really no major constructions are they? Sure there is a new paint job, pretty lights hoisted to the ceilings and then on the outside? The Administration has learnt a new trick: prefabricated designs of stucco. See for yourselves.
And what is more interesting, that the old chapels that were built from the ground up were obviously constructed by PROFESSIONAL people; engineers, carpenters and painters. Nowadays? IT IS YOU brethren. That is why the Administration is so keen on what is called in Filipino as BATARES. What is that? I looked it up in the Dictionary and this is the meaning: "Batares is an agricultural practice whereby several persons help each other in building a house, farming, constructing dikes, or other such manual labor". In short, NOT professionally done. It's the Administration's way of saying, "you pay for it, and you also build it". YOU ARE ON YOUR OWN KIDS!
So where is the rest of the money? Check the pockets, people. CHECK THE POCKETS.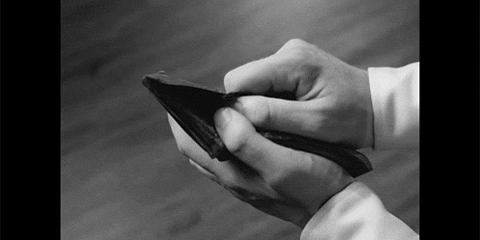 Don't you ever wonder why the Administration keeps mentioning about giving offerings almost every Worship Service? Read Haggai very carefully and see why so much money is always needed:
"Go up into the mountains and bring down timber and build my house, so that I may take pleasure in it and be honored," says the Lord. Haggai 1:8
"Now the Lord All-Powerful says, 'Think about what is happening. You have planted many seeds, but you have gathered only a few crops. You have food to eat, but not enough to get full. You have something to drink, but not enough to get drunk. You have some clothes to wear, but not enough to keep warm. You earn a little money, but you don't know where it all goes. It's as though there is a hole in your pocket!" Haggai 1:5-6
Is God still being honoured? Does He take pleasure in what is being offered to Him? If so, why is it that the Church Administration is so desperate to push for more offerings? It really is like a hole in their pockets. Where does it all go?
So as the members of the Church drop the offerings in the offertory pouches, yes, we should be thankful for God's blessings. Whatever we may offer, small as it may be, pray that it may be glorifying to God. But let's also pray that the monetary contributions would not be pocketed by itchy greedy fingers, but really be used for the SPIRITUAL NEEDS of our brothers and sisters throughout the world.