As the weekend approaches, members of the Iglesia Ni Cristo around the world will once again be watching a re-run of the Administrator on the multiple screens.
Again, this is not an attack on the present Administration. This is a commentary. I hope we are permitted to have comments. After all, we are not in a fascist regime are we? Or are we?
This is just a simple response to the Webex Worship Services. I know it's a tad late but what can you do, there's just so much to say and recent events have prompted this.
In our last episode…
Administrator mentioned verses in the Acts of the Apostles chapter 5 about Gamaliel's speech to the Sanhedrin. It's interesting Administrator pointed out how those people like Theudas was "killed". And so was Judah the Galilean was also "killed". This was emphasised quite well. He even asked, after Reader Noddy Pareja just read it, "what happened?" – –  "KILLED". As if sending a message to brethren that something may or will happen – so don't you dare oppose him.  But let's read the verses used:
"Some time ago Theudas appeared, claiming to be somebody, and about four hundred men rallied to him. He was killed, all his followers were dispersed, and it all came to nothing.  After him, Judas the Galilean appeared in the days of the census and led a band of people in revolt. He too was killed, and all his followers were scattered.  Therefore, in the present case I advise you: Leave these men alone! Let them go! For if their purpose or activity is of human origin, it will fail.  But if it is from God, you will not be able to stop these men; you will only find yourselves fighting against God."
The point of Gamaliel, which was not brought out, was if the Apostles were from God, just leave them alone. So why not do the same for those speaking up about corruption? If they are not of God, they will disappear. But if they are, then LEAVE THEM ALONE!
Lito Fruto
Which brings me to my next point; some of you probably heard about the death of Lito Fruto. At first I thought maybe it was a mugging gone wrong. But when you see the pictures one obviously can see that this was a "hit". A deliberate and planned execution. An old fashioned gangland killing reminiscent of The Godfather. Is this what the Administrator was referring to that those who "oppose" would be destroyed?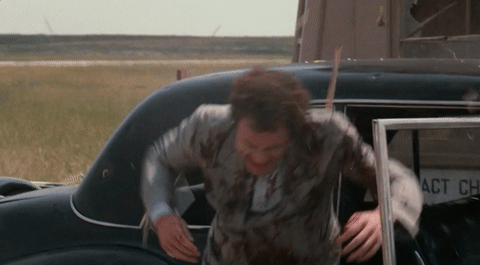 I'm sure Administrator did not pull the trigger – I would never accuse him of that but that sermon sure was "timely", as if sending a "message".
What are we to believe, that Fruto's death was an "accident"? Fruto ran into some bullets?? Are we to believe that this just a "coincidence"?
Hands up, who believes this MURDER was just a "coincidence?" Thought so.
I've read comments of some brethren who are full of glee that Fruto got killed, saying that's God's work. Really? God needs to use thugs with guns to wipe out enemies?  Remember what Moses said when Korah and others opposed him?
"Then Moses said, "This is how you will know that the Lord has sent me to do all these things and that it was not my idea:  If these men die a natural death and suffer the fate of all mankind, then the Lord has not sent me.  But if the Lord brings about something totally new, and the earth opens its mouth and swallows them, with everything that belongs to them, and they go down alive into the realm of the dead, then you will know that these men have treated the Lord with contempt."
Moses did not need thugs to do God's work. So if God wants to take action, he would not need to spray bullets.
Secret Identities
Administrator mentioned and even joked there are those who are commenting on social media who do not want to reveal themselves. Some are men pretending to be women and women pretending to be men. Gay, he joked.
There are those who must remain unidentifiable to protect not only themselves but their families from repercussions. And we have seen how vicious some members  can be. Not too safe is it?
By the way, while we're on the topic, who writes Access the Truth? Who made the FB account Cutting Class? My personal trolls, Watchboy and Iggy? And many others who are also under a pseudonym. Are they also, in the words of EVM, GAY?Why are they hiding? Please tell us, we do not have an army of hackers peeking into people's accounts. I mean, how else would EVM know their genders?
Adulation
Lastly, as we near another weekend of Webex worship services, many ask, will we see more of the endless adoration of EVM? If anyone wants to stay alert and not let your mind wander during the prayers –  keep a score of how many times the ministers praying will utter the following words: Administration (Pamamahala), Eduardo V. Manalo (don't forget the V!), or Executive Minister. Then COUNT how many times they will utter the "Lord Jesus Christ". (Last time I counted EVM:9, Jesus:1)
That last Webex was pure Hollywood scriptwriting:.
EVM: "I love you"
Praying Ministers: "He loves us!!!! We love him tooooo!!!"
awwww.
Perhaps some of you are old enough to remember Sally Field's Oscar speech where she uttered the famous phrase: "you like me! You really like me".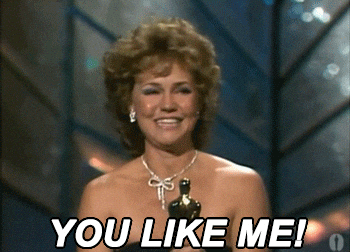 Then to be spoofed by Jim Carrey in the Mask: "You love me! You really love me!"
Or perhaps the younger generation can relate more to Barney the purple dinosaur with the popular closing song, "I love you, you love me, we're a happy family"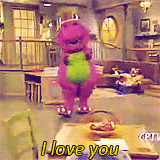 The sad part is, we are not inside a movie.
So please, stop the drama. Stop the intimidation. Stop the nonsense and adulation. And especially stop the killing. Let's go back to worshipping God.
Condolences to the Fruto family